18 Picture Book Biographies About Black Women Who Made History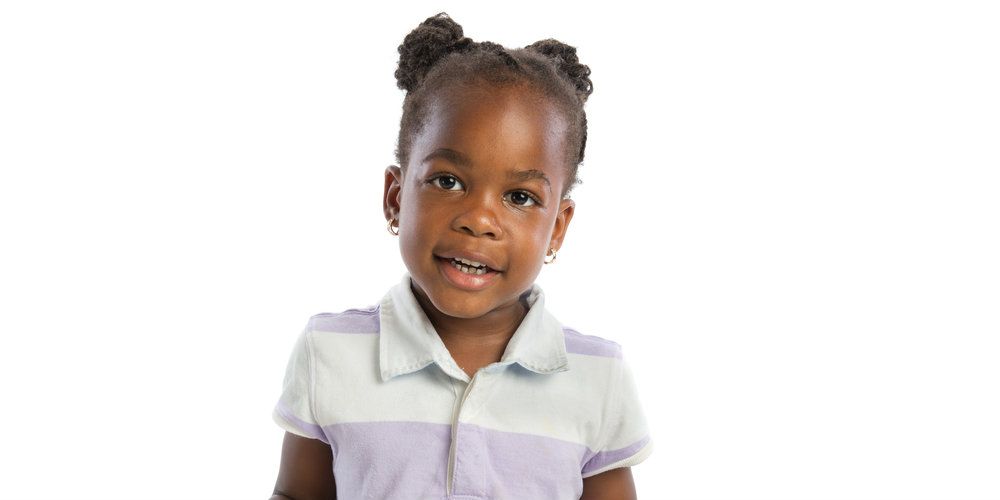 With books you have the ability to create for your child new worlds and show them new possibilities. That is why the books we read to them are so important. Teach your children about tenacity, courage,and brilliance with the stories of these women.
Nothing but Trouble: The Story of Althea Gibson

by Sue Stauffachere and illustrated by Greg Couch

Althea is nothing but trouble! Everyone agrees: her mama, her daddy, her teacher, even the policeman. But when Buddy Walker, the play leader on Althea's street in Harlem, watches her play paddle tennis, he sees something more: pure possibility. Buddy buys Althea her very own stringed tennis racket, and before long, she's on her way to becoming a great athlete—and to proving that she's more than just trouble.
Althea Gibson was the first African American ever to compete in and win the Wimbledon Cup. Born in 1927, she was a spirited child and became an enormously talented athlete. Sue Stauffacher's lively text, paired with vibrant paintings by artist Greg Couch, captures the exuberance, ambition, and triumph of this remarkable woman. Readers will cheer from the stands as Althea transforms from playground tomboy to Wimbledon champion.
Aunt Clara Brown: Official Pioneer
by Linda Lowery and illustrated by Janice Lee Porter
Clara, a formerly enslaved woman, traveled west where she helped others build new lives and tirelessly searched for her daughter, who was sold as a child
Celia Cruz, Queen of Salsa
by Veronica Chambers and illustrated by Julie Maren
Everyone knows the flamboyant, larger-than-life Celia Cruz, the extraordinary salsa singer who passed away in 2003, leaving millions of fans brokenhearted. indeed, there was a magical vibrancy to the Cuban salsa singer. to hear her voice or to see her perform was to feel her life-affirming energy deep within you. relish the sizzling sights and sounds of her legacy in this glimpse into Celia's childhood and her inspiring rise to worldwide fame and recognition as the Queen of salsa. Her inspirational life story is sure to sweeten your soul.
Coretta Scott

by Ntozake Shange and illustrated by Kadir Nelson
Walking many miles to school in the dusty road, young Coretta Scott knew the unfairness of life in the segregated south. A yearning for equality began to grow. Together with Martin Luther King, Jr., she gave birth to a vision of change through nonviolent protest. It was the beginning of a journey—with dreams of freedom for all.
Harlem's Little Blackbird
by Renee Watson and illustrated by Christian Robinson
Zora and Langston. Billie and Bessie. Eubie and Duke. If the Harlem Renaissance had a court, they were its kings and queens. But there were other, lesser known individuals whose contributions were just as impactful, such as Florence Mills. Born to parents who were former-slaves Florence knew early on that she loved to sing. And that people really responded to her sweet, bird-like voice. Her dancing and singing catapulted her all the way to the stages of 1920s Broadway where she inspired songs and even entire plays! Yet with all this success, she knew firsthand how bigotry shaped her world. And when she was offered the role of a lifetime from Ziegfeld himself, she chose to support all-black musicals instead.
Ida B. Wells: Let the Truth Be Told
by Walter Dean Myers and illustrated by Bonnie Christensen
Ida B. Wells was an extraordinary woman. Long before boycotts, sit-ins, and freedom rides, Ida B. Wells was hard at work to better the lives of African Americans.
An activist, educator, writer, journalist, suffragette, and pioneering voice against the horror of lynching, she used fierce determination and the power of the pen to educate the world about the unequal treatment of blacks in the United States. Award-winning, New York Times bestselling author Walter Dean Myers tells the story of this legendary figure, which blends harmoniously with the historically detailed watercolor paintings of illustrator Bonnie Christensen.
Josephine: The Dazzling Life of Josephine Baker
by Patricia Hruby Powell and illustrated by Christian Robinson

In exuberant verse and stirring pictures, Patricia Hruby Powell and Christian Robinson create an extraordinary portrait for young people of the passionate performer and civil rights advocate Josephine Baker, the woman who worked her way from the slums of St. Louis to the grandest stages in the world. Meticulously researched by both author and artist, Josephine's powerful story of struggle and triumph is an inspiration and a spectacle, just like the legend herself.
When Marian Sang: The True Recital of Marian Anderson
by Pam Munoz Ryan and illustrated by Brian Selznick
Marian Anderson is best known for her historic concert at the Lincoln Memorial in 1939, which drew an integrated crowd of 75,000 people in pre-Civil Rights America. While this momentous event showcased the uniqueness of her voice, the strength of her character, & the struggles of the times in which she lived, it is only part of her story. Like the operatic arias Marian would come to sing, Ryan's text is as moving as a libretto, & Selznick's pictures as exquisitely detailed & elaborately designed as a stage set. What emerges most profoundly from their shared vision is a role model of courage.
Mary McLeod Bethune

by Eloise Greenfield and illustrated by Jerry Pinkney
'During the years following the Civil War in rural South Carolina where opportunities for blacks to go to school were nonexistent, Mary McLeod Bethune had to overcome many obstacles to pursue her dream of education for all children.
Moses: When Harriet Tubman Led Her People to Freedom
by Carole Boston Weatherford and illustrated by Kadir Nelson
This poetic book is a resounding tribute to Tubman's strength, humility, and devotion. With proper reverence, Weatherford and Nelson do justice to the woman who, long ago, earned over and over the name Moses.
Mumbet's Declaration of Independence
by Gretchen Woelfle and illustrated by Alix Delinois
Elizabeth Freeman, known as "Mumbet," was an African American slave in 18th-century Massachusetts. The Massachusetts Constitution of 1780 included the provision, "All men are born free and equal, and have certain natural, essential, and unalienable rights." Using that document as a basis, Mumbet, with the support of a young lawyer named Theodore Sedgwick, challenged the legality of slavery. As a result of their efforts, in 1783 slavery was declared unconstitutional and 5000 slaves in the state gained freedom.
Rosa
by by Nikki Giovanni and illustrated by Bryan Collier

Fifty years after her refusal to give up her seat on a Montgomery, Alabama, city bus, Mrs. Rosa Parks is still one of the most important figures in the American civil rights movement. This tribute to Mrs. Parks is a celebration of her courageous action and the events that followed.
Ruby Bridges Goes to School: My True Story
by Ruby Bridges
In 1960, six-year-old Ruby Bridges walked through an angry crowd and into a school where she changed history.
This is the true story of an extraordinary little girl who helped shape our country when she became the first African-American to attend an all-white school in New Orleans. With simple text and historical photographs, this easy reader explores an amazing moment in history and the courage of a young girl who stayed strong in the face of racism.
Skit-Scat Raggedy Cat: Ella Fitzgerald
by Roxane Orgill and illustrated by Sean Qualls
When Ella Fitzgerald danced the Lindy Hop on the streets of 1930s Yonkers, passersby said good-bye to their loose change. But for a girl who was orphaned and hungry, with raggedy clothes and often no place to spend the night, small change was not enough. One amateur night at Harlem's Apollo Theater, Ella made a discovery: the dancing beat in her feet could travel up and out of her mouth in a powerful song —and the feeling of being listened to was like a salve to her heart. With lively prose, Roxane Orgill follows the gutsy Ella from school-girl days to a featured spot with Chick Webb's band and all the way to her number-one radio hit "A-Tisket, A-Tasket." Jazzy mixed-media art by illustrator Sean Qualls brings the singer's indomitable spirit to life.
Sojourner Truth's Step-Stomp Stride

by Andrea Davis Pinkney and illustrated by Brian Pinkney

Born into slavery, Belle had to endure the cruelty of several masters before she escaped to freedom. But she knew she wouldn't really be free unless she was helping to end injustice. That's when she changed her name to Sojourner and began traveling across the country, demanding equal rights for black people and for women. Many people weren't ready for her message, but Sojourner was brave, and her truth was powerful. And slowly, but surely as Sojourner's step-stomp stride, America began to change.
Talkin' About Bessie: The Story of Aviator Elizabeth Coleman
by Nikki Grimes and illustrated by Earl B. Lewis
Elizabeth "Bessie" Coleman was always being told what she could & couldn't do. In an era when Jim Crow laws and segregation were a way of life, it was not easy to survive. Bessie didn't let that stop her. Although she was only 11 when the Wright brothers took their historic flight, she vowed to become the first African -American female pilot. Her sturdy faith and determination helped her overcome obstacles of poverty, racism, and gender discrimination. Innovatively told through a series of monologues.
Wangari's Trees of Peace: A True Story from Africa

by Jeanette Winter

As a young girl growing up in Kenya, Wangari was surrounded by trees. But years later when she returns home, she is shocked to see whole forests being cut down, and she knows that soon all the trees will be destroyed. So Wangari decides to do something—and starts by planting nine seedlings in her own backyard. And as they grow, so do her plans. . . .
This true story of Wangari Maathai, environmentalist and winner of the Nobel Peace Prize, is a shining example of how one woman's passion, vision, and determination inspired great change.
Wilma Unlimited: How Wilma Rudolph Became the World's Fastest Woman
by Kathleen Krull and illustrated by David Diaz
Before Wilma Rudolph was five years old, polio had paralyzed her left leg. Everyone said she would never walk again. But Wilma refused to believe it. Not only would she walk again, she vowed, she'd run. And she did run--all the way to the Olympics, where she became the first American woman to earn three gold medals in a single olympiad. This dramatic and inspiring true story is illustrated in bold watercolor and acrylic paintings by Caldecott Medal-winning artist David Diaz.
Photo Credit: Shutterstock
---
Kimberly Foster is the founder and editor of For Harriet. Email or
Follow @KimberlyNFoster