Two Young Black Women Found Dead, Naked in Florida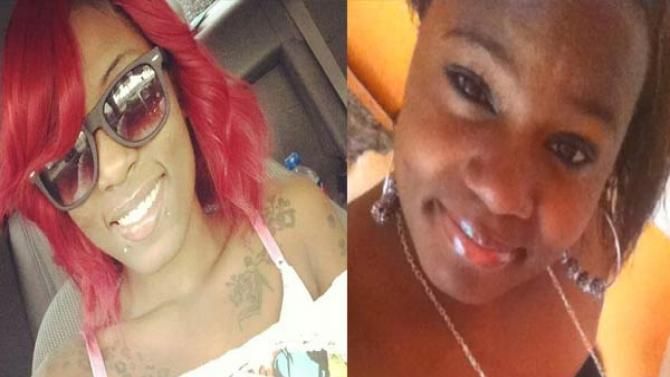 by Nana Aduba-Amoah
Early Thursday morning, witnesses discovered the nude bodies of two black women lying dead on the side of a road in Jacksonville, Fla.
"They were naked, bound. They had, like, zip ties around their hands and their feet," witness, Alton Soles, recounted to FOX 13 News.
Jacksonville Sheriff's office later identified the victims as Angelia Magnum, 19, and Tjhisha Ball, 18, both of Tampa, Fla. Their bodies were found near the 9800 block of Sisson Drive around 1 a.m., according to the sheriff's office. The women were reportedly close friends.
"They were in an area where they would have been noticed, so I think it was fairly recently since they'd been left there," Sgt. T.K. Waters said in a statement to News4Jax. "Right now we're just processing, photographing, looking for any evidence that we can find, and we're going to take it slow and very steady. We made contact with the medical examiner's office, and they'll come out and take the bodies and do autopsies and make determinations from there."
Although authorities are still investigating the cause of death and have not confirmed or deny the details of the incident, they suspect that foul play was involved, according to Waters.
Nevertheless, the victim's family members are searching for answers while grieving their loss.
"She was the life of the party," said Ball's sister, Crystal Moore, to Fox 13 News . "She was very brave and outgoing. I just don't understand what happened."
Anyone with information regarding this case should contact the Jacksonville Sheriff's Office's Homicide Unit at 904-630-0500 or First Coast Crimestoppers at (866)-845-TIPS.
---
Nana Aduba-Amoah is a graduate student at DePaul University in Chicago pursuing her M.A in Journalism. She received her B.A. in communications at DePauw University in Greencastle, Indiana. She's a Ghanaian native who currently resides in the Chicago area. She's passionate about covering political issues and loves to write poetry on her spare time.